The Sky's the Limit with College and Airline Partnership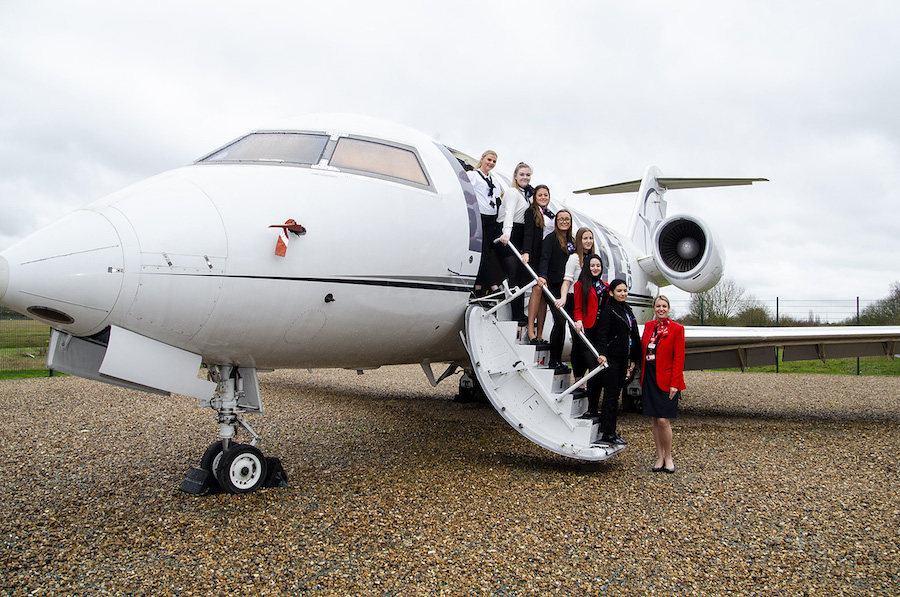 Jet2.com & Jet2holidays, the British leisure airline, have recently launched The Schools Project.
Delivered by their Brand Champions, they aim to visit schools and colleges across the country to create awareness of career opportunities within the company.
Their aim is to build partnerships with schools and colleges, where their Brand Champions will run events, Presentations, Career Events, and CV writing workshops, assessment days and mock interviews.
Lena Ozari, Jet2.com & Jet2holidays Brand Champion, spoke about the newly launched Schools Project partnership with Stansted Airport College.
"We're thrilled to be an official partner of Stansted Airport College, meaning we can dedicate more visits and build a close working relationship.
We have a devoted Team of more than 12,000 colleagues across the UK and overseas, supporting the ever-growing demand of Jet2.com and Jet2holidays. We are not just looking to recruit ground operations cabin crew and pilots, but anyone from engineers, IT, sales and marketing. in fact, there are many opportunities available with us.
We're also looking to recruit apprentices and currently have positions in engineering and pilot apprentice scheme, which is proving incredibly popular! You don't have to go to university to be a pilot, you just need a frozen APTL (airline transport pilot licence) which you can secure through integrated or modular route and from there you can apply to join our scheme.
Our relationship with Stansted Airport College is really beginning to grow. Currently, we have eight former cabin crew and four passenger service students employed with us.
Good communication and teamworking skills are vital for a career in the airline industry, and as a company we're always looking for people who have these skills. The Schools Project Team will be running mock assessment days at the College, which are geared to helping students when they get to the interview stage with Jet2.com & Jet2holidays.
Interviews can be daunting, so we try to encourage students to remember our Take Me There values, which are to create memories, be present, work as one team and take responsibility."
Amy Skidmore, 18, from Hertford, is currently studying Aviation Operations Level 3 at Stansted Airport College.
"I'm about to begin my training with Jet2com & Jet2holidays. I wanted to work with them as they fly mainly short haul and I didn't want to go straight into long haul.
I've always had a passion for aviation – a lot of my family members have been involved in one way or another. There's so much more recognition for girls to be involved in aviation these days which is great!"
Melanie Debnam, Placement and Progression officer at Stansted Airport College, spoke about the relationship with Jet2.com & Jet2holidays.
"We have had various members of Jet2.com & Jet2holidays come into College to talk to our students and run workshops, including Cabin Crew and Flight Despatchers. They are such friendly people and have broken down some barriers for our students and given them the opportunity to ask lots of questions in order to make decisions about their careers."