College Student Engineers Fantastic Result at UK Skills Challenge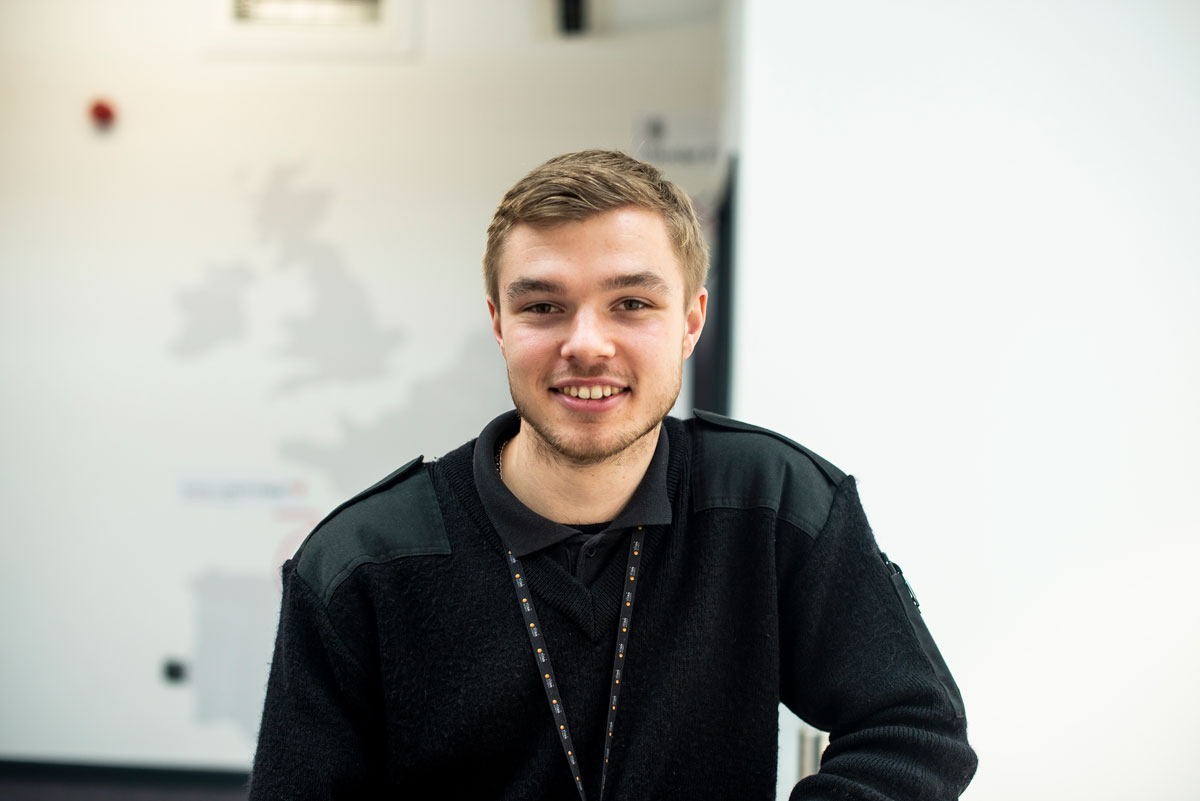 Stansted Airport College trainee Matthew Goddard has claimed a prestigious third place at the national finals of World Skills UK at the NEC Birmingham, meaning he could be selected to represent the UK in Shanghai next year.
World Skills UK is the UK's largest skills, apprenticeships and careers event, which took place in November last year.
National Skills Competitions, such as World Skills UK, have been creating excitement and passion for learning in young people for 65 years. Designed by industry experts, the Competitions equip apprentices and students with the world-class skills needed to help UK businesses better compete globally.
Matthew, 20 from Wickford, who is also an Aircraft Maintenance apprentice with Titan Airways, was a finalist in the Engineering & Technology category, having qualified for the national finals by winning through the heats in North Wales to stake his place, where his engineering skills were put to the ultimate test.
Speaking about the event, Matthew said: "I was entered into the World Skills Challenge by one of my employers at Titan Airways who had been through the competition himself and thought I would be do well in it.
"I had to go through the regional finals in North Wales to have a chance of qualifying for the national finals. I found myself up against 30 other engineering professionals from across the UK. We were assessed on any mechanical jobs that could be undertaken on a live aircraft, mainly mechanical fitting and removal and sheet metalwork.
"Eight of us were successful in making it through to the national finals in Birmingham. These included professionals from large airlines, the Royal Navy, the RAF and other large organisations all competing against each other.
"The Final, which took place over five days, was a whirlwind of engineering tasks, undertaken against stiff competition. The final day was all about getting the results and attending the awards ceremony.
"I came third in my category which I was really thrilled about, especially as first place was won by a fully qualified Royal Navy engineer and second place by a fully qualified British Airways engineer. My tutors at College and everyone at Titan Airways were really proud of me for being the highest placed apprentice in my category.
"The three of us will now train together for the next 12 months and, following an assessment, one of us will be selected to undertake six months of intensive training before representing World Skills UK at the International Finals in Shanghai.
"The skills I've learned at Stansted Airport College have definitely helped me throughout the competition, as well as the experience I've gained at Titan Airways. World Skills UK is a fantastic opportunity to get out there, practice your skills and also to prove to yourself that you're capable of more than you think you are."
Victoria Claydensmith, Deputy Head of Stansted Airport College, said: "We are delighted to be supporting Matt's progress through the World Skills UK competition, his achievement so far is amazing! What a fantastic opportunity for him to champion apprenticeships and showcase his outstanding engineering skills. Fingers crossed for Shanghai, we wish him all the very best of luck!"
David Bunker, Engineering Director for Titan Airways, was equally enthusiastic about Matthew's achievements. "As an employer, Titan Airways very much supports the apprenticeship scheme and welcomes the focus on such training opportunities which are being developed and supported at a national level. Matthew Goddard is one of a number of apprentices that the company is supporting through Harlow College via the levy fund.
"Matthew is an exceptional young man who is passionate about his chosen career path. As a valued member of the Engineering team Matthew is already displaying many of the qualities needed to become a licenced Aircraft Engineer.
"As a company we are exceptionally proud to be able to support Matthew and Harlow College in the World Skills event. Matthew's success comes as no surprise and he has set a high bar for any future apprentice Engineers to follow."