Operation Sceptre visits Stansted Airport College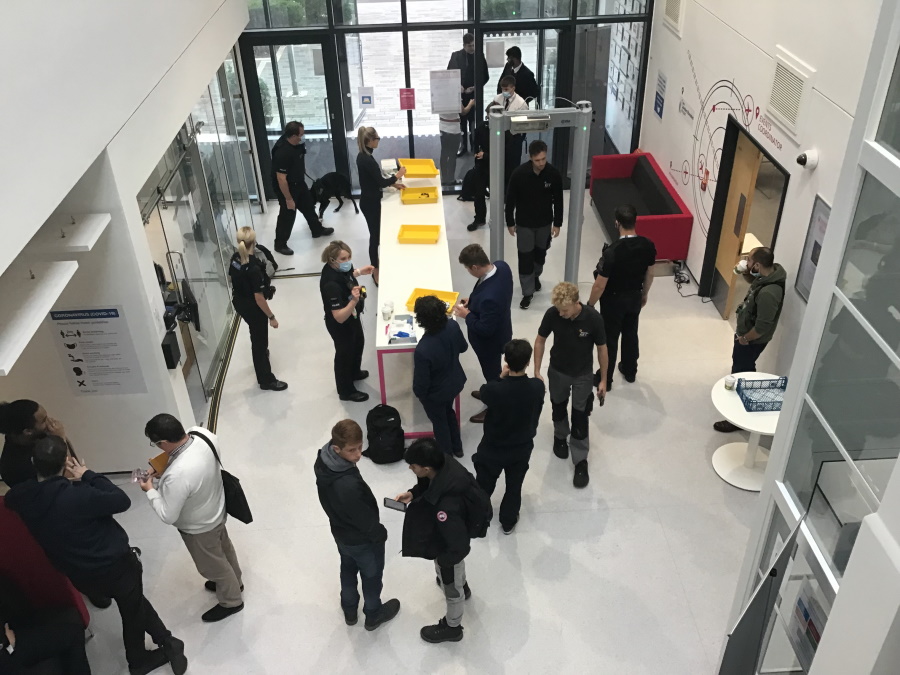 As part of the ongoing work to tackle knife crime in the county, officers from Stansted Airport Tactical and Community Police Team joined staff at Stansted Airport College to raise awareness around the dangers of knife crime to prevent students from carrying knives.
On Tuesday 28 September, a knife arch was set up at the main entrance to screen students as they entered the campus. Officers and staff carrying out the screenings were fully compliant with current Covid-19 restrictions including the wearing of face masks and observing safe social distancing. Between 7.30 and 9.30 around 200 students came through the arch and no suspicious items were found.
Stansted Airport Policing Team Inspector James Southwell said: "We are happy to be working alongside both College staff and students to ensure the College is a safe environment for all. The carrying of knives is a serious offence and will not be tolerated. Officers from my team will be working closely with one of our search dogs at the College.
"We will be going into classes to speak with staff and students to raise awareness about personal safety and to discuss how they can contribute in keeping the Airport safe."
Head of College, Wendy Martin, said: "We are very happy to be working closely with Stansted Airport Police and supporting the work they do to keep our community safe. We are committed to ensuring all of our trainees feel safe on campus and this is just one initiative that helps us to maintain a safe learning space for all. Our trainees will also be benefiting from guest talks throughout the day to understand how they can keep their selves safe and also gain an insight into the work of the Airport Police. In addition to this we aim to replicate the working environment where staff at the airport would be expected to pass through a validation point prior to starting work, giving our trainees an insight into working in an aviation environment."
If you know someone who is carrying a knife, call 101 or report online at www.essex.police.uk
Alternatively, contact the Crimestoppers charity completely anonymously on 0800 555 111 or use the anonymous online form at Crimestoppers-uk.org
Always call 999 in an emergency.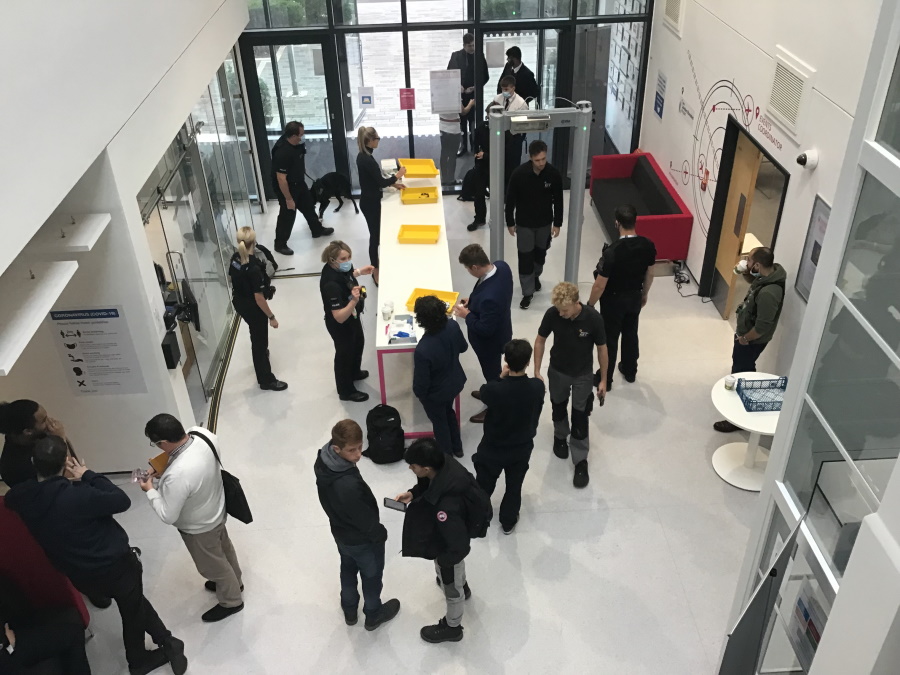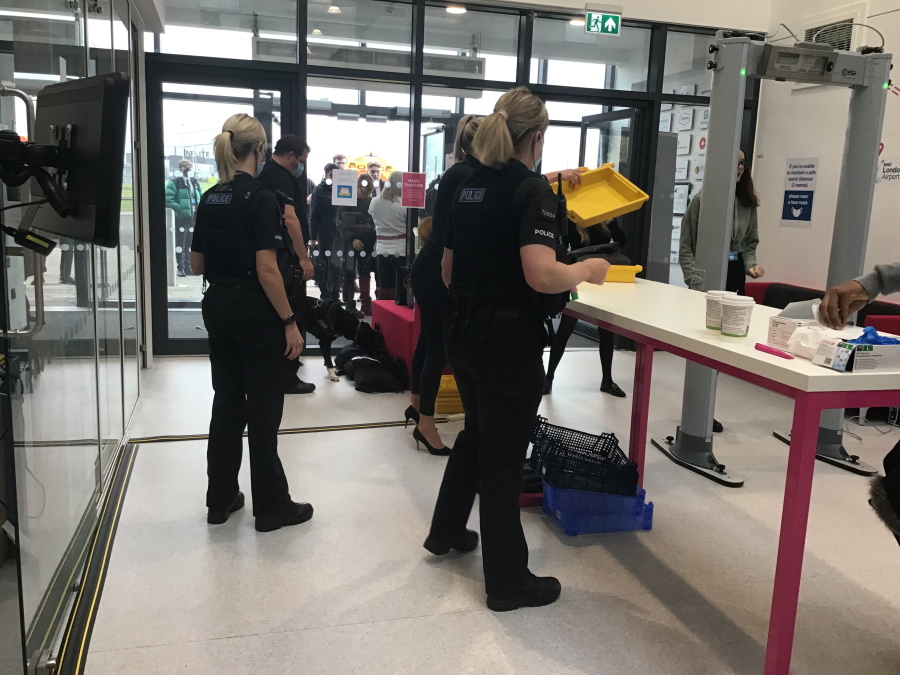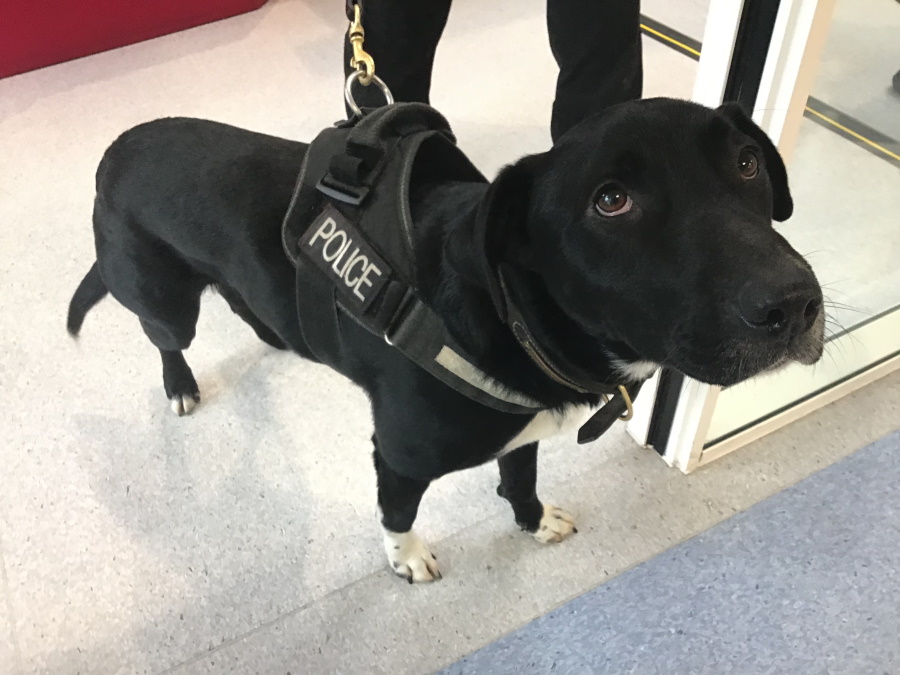 Seach dog 'Boots'