New College welcomes its 150th trainee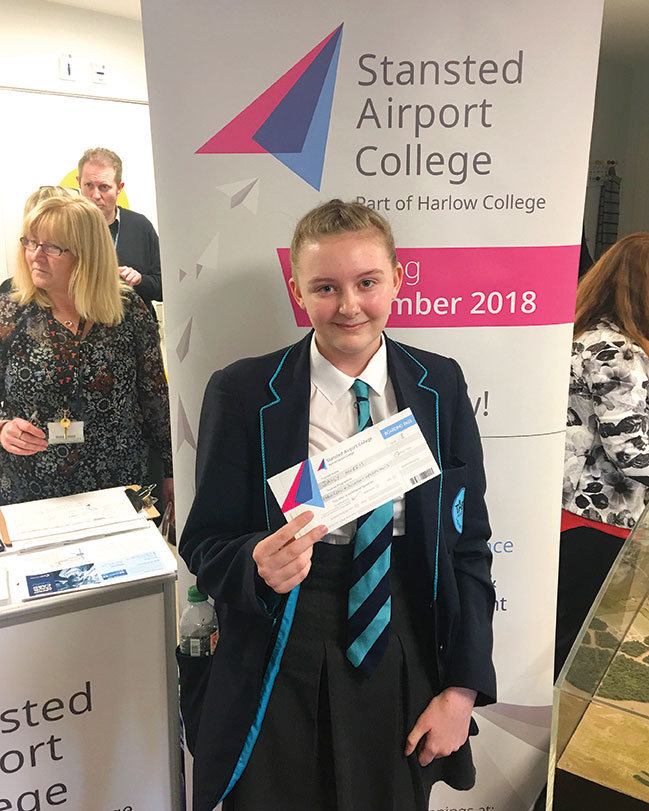 Places are filling up fast at the new Stansted Airport College and we were delighted to welcome on board this week our 150th trainee.
After the latest round of interviews on Tuesday 13th March, offers for places at the College are now nudging the 200 mark.
The 150th trainee to be offered a place is Daisy Morris, currently a pupil at Tabor Academy in Braintree, who has been accepted onto the Introduction to Cabin Crew course.
'I applied to Stansted Airport College because I always wanted to be part of a cabin crew and to be a part of the aviation industry. I've always been fascinated to see how airlines run' said Daisy.
'I'm looking forward to meeting new people as well as the prospect of getting a full-time job at the end of my apprenticeship' Daisy added.
Stansted Airport College offers career opportunities in aviation, engineering, hospitality, business and retail. The top three courses so far, in terms of applications, are Manufacturing Engineering, Aviation Operations and Hospitality.
Trainees who have been offered places will be travelling from places as far afield as Enfield in North London and Chelmsford in Essex. The College is due to open in September 2018, with the next Open Evening taking place on Thursday 29 March.