100 up for new Airport College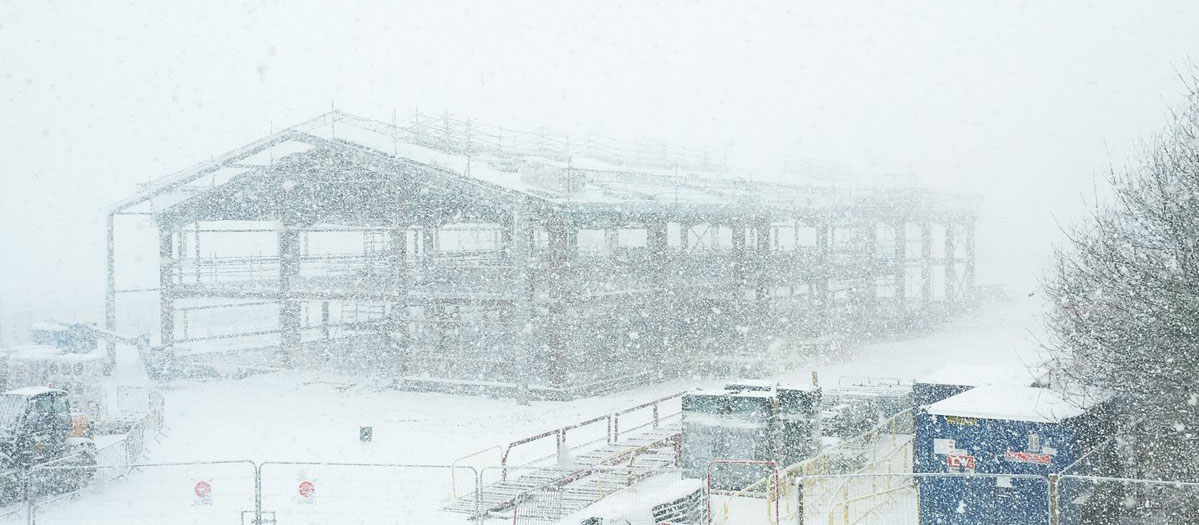 Following the success of the recent open events at The Aerozone, Stansted Airport College is delighted to welcome on board Charlie McCarthy, who becomes our 100th trainee. Charlie will kick-start his career with us in September 2018.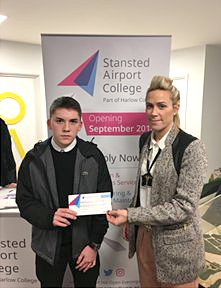 Interviews took place on Tuesday 27 February, where hopeful applicants battled the 'Beast from the East' to attend the latest round of interviews, held at Stansted Airport's Aerozone.
Judging by the view of the new Stansted Airport College the day before, it was a wonder that they made it, but despite the snow and ice, over 50 people attended what was to be another successful event, when we topped the 100 mark for new trainees.
The next round of interviews is due to take place on 13 March, where we fully expect to make our 150th offer.
Congratulations to all those who received offers – we wish you every success in your journey and look forward to seeing you in September!
If you are considering a career in aviation, engineering, hospitality or business and would like further information about Stansted Airport College, including coming to an Open Event, please visit www.stanstedairportcollege.ac.uk