From Green Technology to Piri Piri Chicken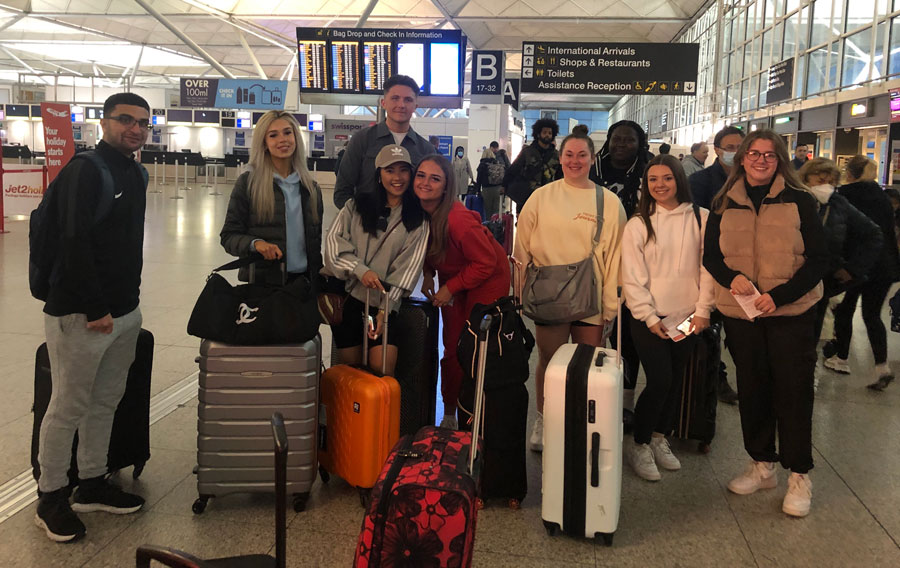 Just what did Travel and Tourism students from Stansted Airport College discover on their recent trip to Portugal?
Students from the HNC (Higher National Certificate) in International Travel and Tourism Management have just returned from a fact-finding trip to the Algarve in Portugal, where they not only got to see the tourism industry in full flow, but also had talks from local industry experts about the environment, sustainability and how it links to tourism, as well as just what it takes to look after a safe tourism destination.
Although the focus of the visit was predominantly educational, the students were able to have fun as well, with activities including a visit to a vineyard owned by Sir Cliff Richard (who was sadly not present), a trip to the birthplace of piri piri chicken and a boat trip to see the Algarve's famous caves and dolphins.
Sustainability was one of the key aspects of the visit, as echoed by Ruth Gray, Deputy Head of Stansted Airport College. "Because aviation has such a large impact on the environment, sustainability is integral to everything we do at the college and it is incorporated into all the courses and units that we teach; focussing particularly on the initiatives that are being undertaken and what new innovations could be more globally adopted in the future."
Billy Green, 19, from Basildon, is currently studying the HNC in International Travel and Tourism Management. "It was great to put what we've learned in the classroom into practice. International travel management is what we're studying so learning about the different sectors within the industry and seeing how they come together so people can have their holidays is really interesting.
"Sustainability within the travel and tourism industry is really important and with Portugal being a vast tourist destination, it was interesting to see how they're putting a lot of work into green technology with electric buggies to move people around the resorts. It would be great to see more of this happening in the UK – it's the way forward, and we'll all have to achieve it eventually.
"The HNC course really opens your eyes to how vast the aviation industry is and how many sectors make up the industry. You might think that travel and tourism is just people going on holiday but it's so much more than that, and this course really shows you that."