Stansted Airport College Aims to be More Sustainable by Going Digital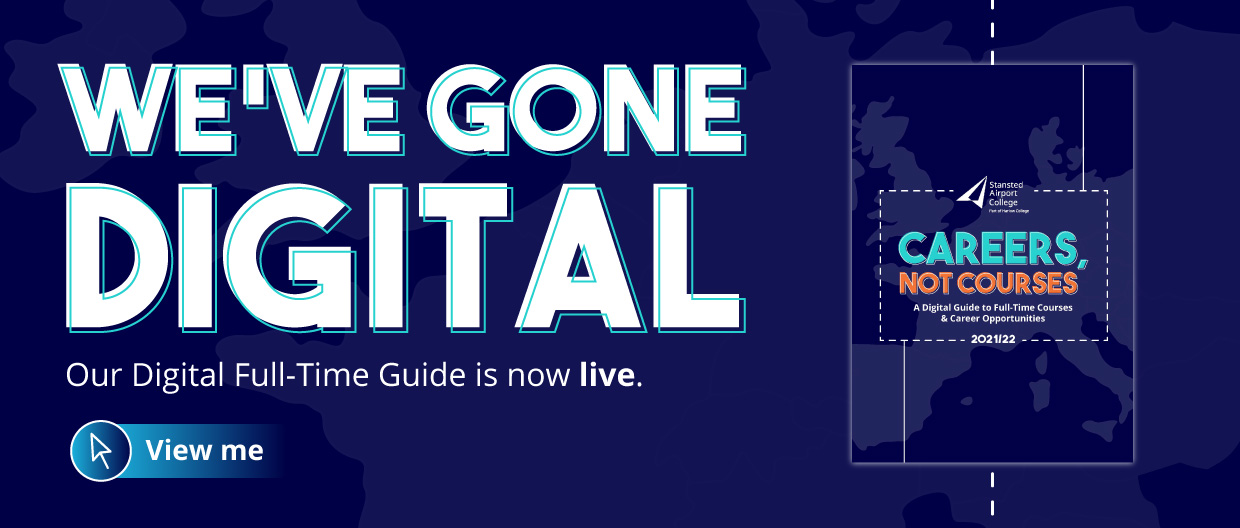 Stansted Airport College and Harlow College have taken the decision to end production of the traditional printed prospectus in favour of digital only versions.
This November, for the first time, both full-time guides will be digital download only, saving around 15,000 printed prospectuses from being recycled or worse still, ending up in the bin as many prospective students tend to only read a handful of pages.
This move addresses two significant challenges that all education establishments face - the need to reduce face-to-face contact at traditional events such as open evenings or school assemblies due to Covid-19, and the aim of being more sustainable and tackling the serious issues around climate change.
In December 2019, in a poll of young people on six continents, four in ten said it's one of the most important issues facing the world (Thomson Reuters Foundation).
Karen Spencer, Principal of Harlow College and Stansted Airport College, said: "Our new digital guide marks a key change for the College. As an Edtech demonstrator for the DfE and Apple Distinguished School, we have embraced new technologies to improve all of our processes. The guide is a step further in this direction but also improves our sustainability agenda. We look forwards to you using it and finding out about studying with us."
You can view and download the Harlow College Digital Guide here and the Stansted Airport College Digital Guide here.