A fantastic model of what education can be!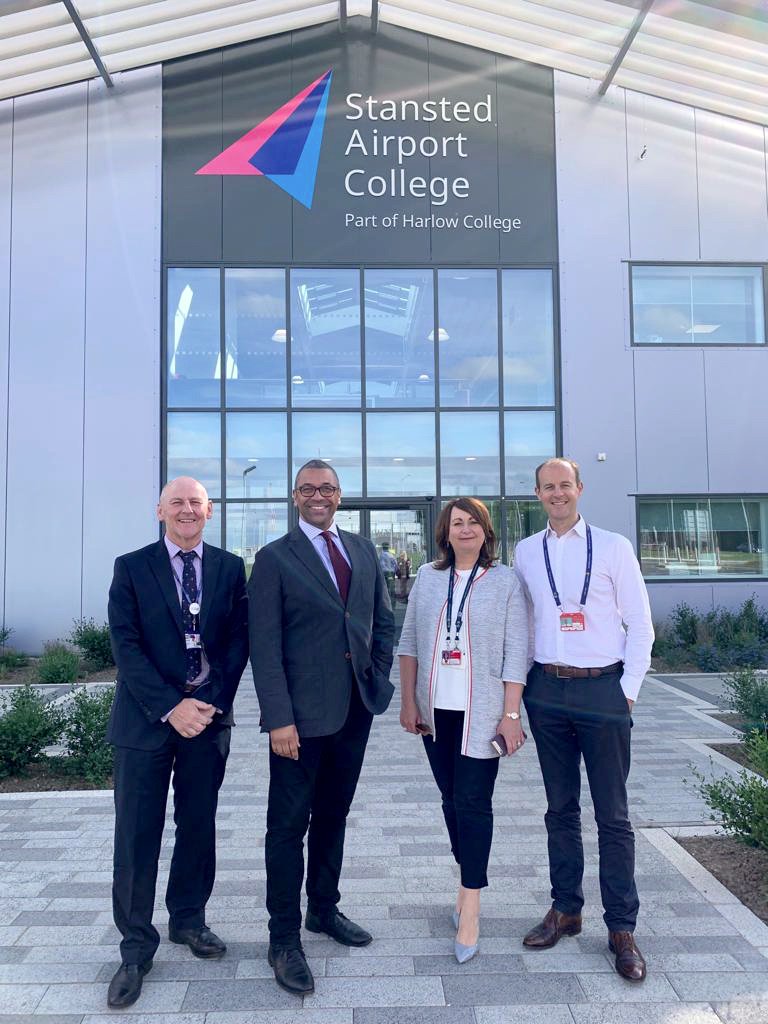 James Cleverly, MP for Braintree, was full of praise following his recent visit to Stansted Airport College and the Airport terminal. The MP's Braintree constituency is home to a significant number of people who work at the airport – just over 15% of airport staff live in the town.
During his visit, James was given a tour of airside and landside by Neil Banks, Head of Passenger Services, who walked him through the route that passengers take at the airport, highlighting recent investments and improvements. He was then met by Duncan Smith, Flight Analysis Manager, who took James on a tour of the airfield and runway.
The visit finished with a tour of Stansted Airport College, where James met staff and trainees from different course areas, including aviation and engineering.
James spoke enthusiastically about his visit to the college. "It was great to visit the new college at Stansted Airport, which is part of Harlow College. It works closely with the employers on and around the airport to ensure their learners have exactly the skills they need.
"I've spoken to a number of the learners who are working towards a whole range of qualifications that are very closely integrated with local employers in the aviation and airport-related industries.
"It's a fantastic model of what education can be, very closely aligned with future employment prospects. The learners have a very clear idea of what they want to do and I think this is the kind of thing we should be looking at as part of the mix in our education for the future."
Karen Spencer, Principal and CEO of Harlow College and Stansted Airport College, said: "It's great to have the support of a local MP for our new College at Stansted Airport. The College demonstrates how a major employer and Harlow College have worked to develop a centre that provides opportunities for people to begin careers in the Aviation Industry. Political support for such initiatives is key, so we were delighted to welcome James and showcase the amazing work our students are undertaking. He was a firm supporter of our approach, for 'Not just Courses, Careers'."
David Lewy, Head of Public Affairs and Partnerships at London Stansted Airport said:
"We were delighted to host local MP James Cleverly and we hope that he left us better informed about how London Stansted operates. The visit was a great opportunity to showcase the significant investment the airport is making to improve facilities and provide an update on our work to deliver an even greater choice of destinations for our passengers. He was able to see at first hand the training and employment opportunities available at the airport."
View James Cleverly's Twitter video of his visit