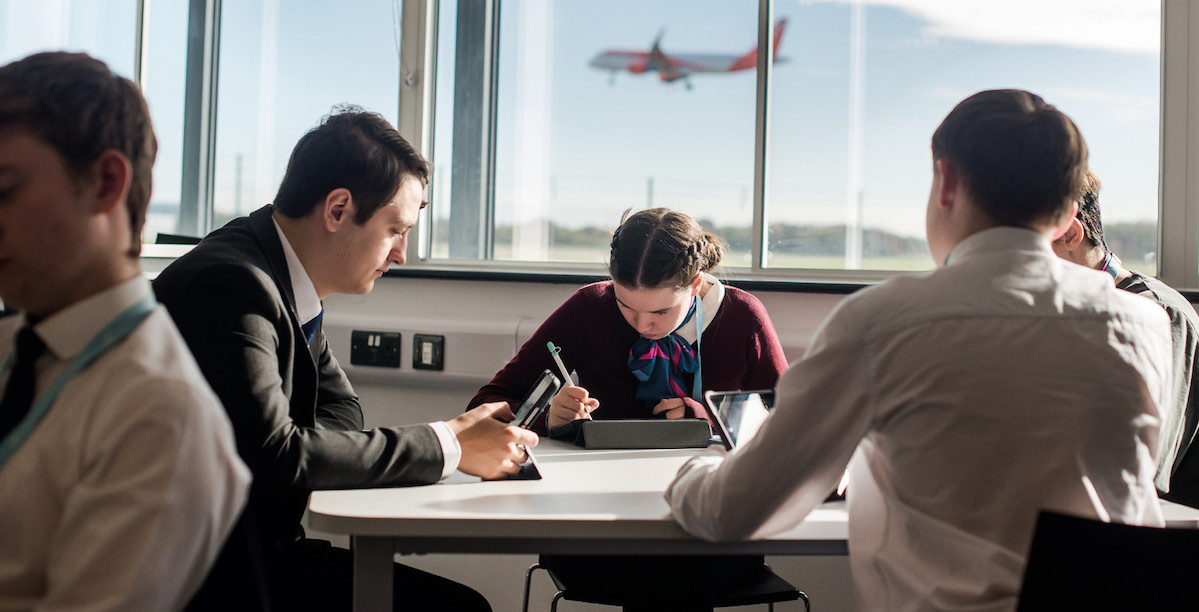 What's it all about?
Business Services are at the heart of all operations at the Airport and understanding the basics of business in today's world of work is an essential foundation for your future career. We offer a range of pathways that will ensure you develop an extensive knowledge of business, communications, marketing, logistics and a diverse range of other aviation operations. You will experience different business scenarios that will enhance and advance your skills for business.
What will I do?
Delivered by our team of experienced industry professionals, our qualifications give you practical, work-related experience. So, if your passion lies in the world of business, studying at Stansted Airport College, with its creative expertise and links with the industry, will help you realise your dreams.
What can I do next?
You can progress to an HNC/D, an Apprenticeship, university or employment in one of many specialist areas. You could pursue an exciting and sustainable career within one of the following areas, press & PR, digital and E-commerce, retail business partnering, business development, brand and campaign management, event planner, commercial management or customer experience. Further career opportunities include: accountant, foreign exchange trader, marketing manager or HR consultant.